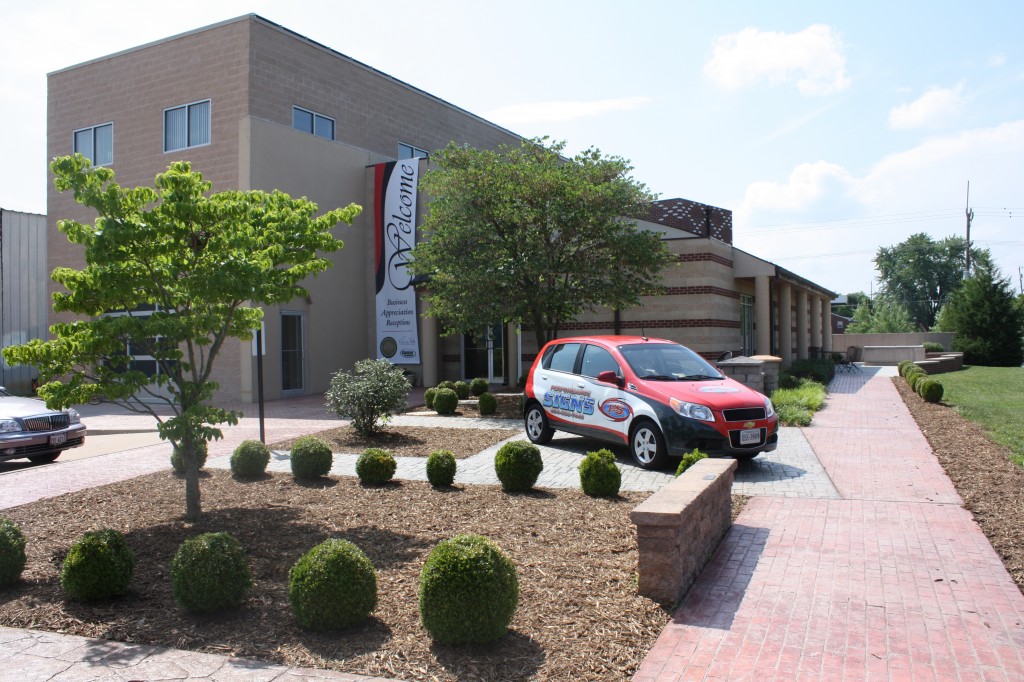 Choose Performance. Get Results.
Since 1996, Performance Signs has been thrilled to help organizations look great, attract customers, increase sales and build brands. We do this by using our expert knowledge to provide signs, banners, vehicle lettering, vehicle wraps, window lettering, real estate signs and virtually every type of visual communication to get the results that our clients want. While we mostly work in the Charlottesville,VA area (Albemarle, Greene Fluvanna, Orange, Louisa, Nelson and Madison) we've been known to get calls from all over Virginia and beyond.
Feel Free to Demand Excellence
Owner, Katherine Morris, her husband Robbie and the talented team here at Performance Signs operate from our very own, solar powered, 8,000 sq.ft. facility just off of Route 29N in Ruckersville. By utilizing some of the most high tech sign equipment available and continually reinvesting in the ongoing education of our staff, we are able to maintain our position as a frontrunner in our fast moving and dynamic little part of the marketing and advertising industry.
Here to Serve
From small businesses, contractors, public safety agencies (police, fire and rescue) and non-profits to large organizations like the University of Virginia, Crutchfield Electronics and ACAC, we're extremely proud that an overwhelming portion of our business comes from repeat clients and direct referrals. We believe that our fast, friendly, personal service, 15 years of experience and competitive prices all contribute to the success of those who choose us for all of their signs, banners, vehicle lettering, decals and other signage needs.
Still want to know more?
It's important to know who you're doing business with. Here are three good ways to start getting to know us better:
Of course, the best way to get to know us is to contact us.
We look forward to serving you!